Main content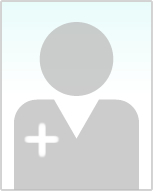 Mutahir U. Khan, M.D.
Cardiovascular Disease
(Board Certified)
Accepting
new patients
---
Medical Affiliation(s)
Hospital Affiliation(s)
Education & Training
Medical education:
King Edward Medical University, Lahore Punjab, Pakistan
Internship:
Long Island College Hospital, SUNY Brooklyn, New York
Residency:
Long Island College Hospital, Shifa International Hospitals, Pakistan Institute of Medical Sciences (PIMS)
Fellowship(s):
University Hospital - SUNY at Stony Brook - Interventional Cardiology, Beth Israel Medical Center - Cardiovascular Disease
Professional Interests
Cardiovascular Disease
Angiography, Angioplasty, Anti-arrhythmic drug therapy, Aortic aneurysm, Arrhythmia, Arrhythmia management, Arrhythmias in pregnancy, Atherectomy, Atrial fibrillation evaluation and management, Cardiac catheterization, Cardiac imaging, Cardiac pacing, Cardiac rehabilitation, Cardiomyopathy, Carotid and cerebral angiography, Cholesterol management, Chronic total occlusion stenting, Congestive heart failure, Coronary artery disease, Coronary intervention and stenting, Critical care cardiology, Drug eluting stents (DES), Echocardiography, End-stage heart disease, Heart failure, Holter monitoring, Interventional cardiology, Intravascular ultrasound, Invasive cardiology, Invasive diagnostic cardiology, Lipid management, Myocardial infarction, Non-invasive cardiac testing, Non-invasive cardiology, Nuclear imaging, Nuclear stress tests, Nutrition in cardiovascular disease, Pacemakers, Pericardiocentesis, Peripheral percutaneous revascularization, Peripheral stents, Peripheral vascular disease, Peripheral vascular intervention, Preventive cardiology, Pulmonary hypertension, Radial artery catheterization (angiograms, angioplasty and stents through the wrist), Stent placement, Stress testing, Syncope, Transesophageal echocardiography, Valvular heart disease, Vascular medicine, Ventricular tachycardia


Spoken Languages
Primary:
English
Additional:
Hindi (Basic)
Punjabi (Basic)
Urdu (Basic)

This physician directory is provided as a convenience to you. It is not intended as a recommendation, referral, or endorsement of any particular provider. Physicians are not employees or agents of Sutter Health or its affiliates. The information is submitted by each doctor and we make no guarantee or warranty as to the accuracy of the information. Sutter Health is not responsible for any loss or damage caused by your reliance on this information. You should verify the accuracy of the information directly with the physician's office.

All doctors on this site are affiliated with Sutter Health's network of care - members of the medical staff of Sutter-affiliated hospitals, affiliated medical groups, and independent practice associations that participate in clinical initiatives. Doctors do not pay a fee to be included in this directory. If a physician ceases to fall within one of the categories noted, he/she would no longer be listed on the site. Doctors meeting your search criteria are presented in alphabetical order by last name, or by geographic proximity if a zip code has been used as search criterion.


Want to See
Other Doctors?